Spark Events:

Brochure/rollout
Key Words:

Deliberate, truthful, comtemporary.


The Challenge:
To design an event brochure for a two-day conference, Unlocking Love, featuring graphic elements. The conference was run by Spark, a not-for-profit organisation dedicated to conversations, debates and fresh ideas.

The Solution:
Taking inspiration from combination locks, an outline-based type lock up was created for the brochure cover to symbolise unlocking the mysteries of love. A system of lines connected by dots were then used to create shapes throughout the brochure, hinting at the interconnectedness of humanity through the complicated topic of love.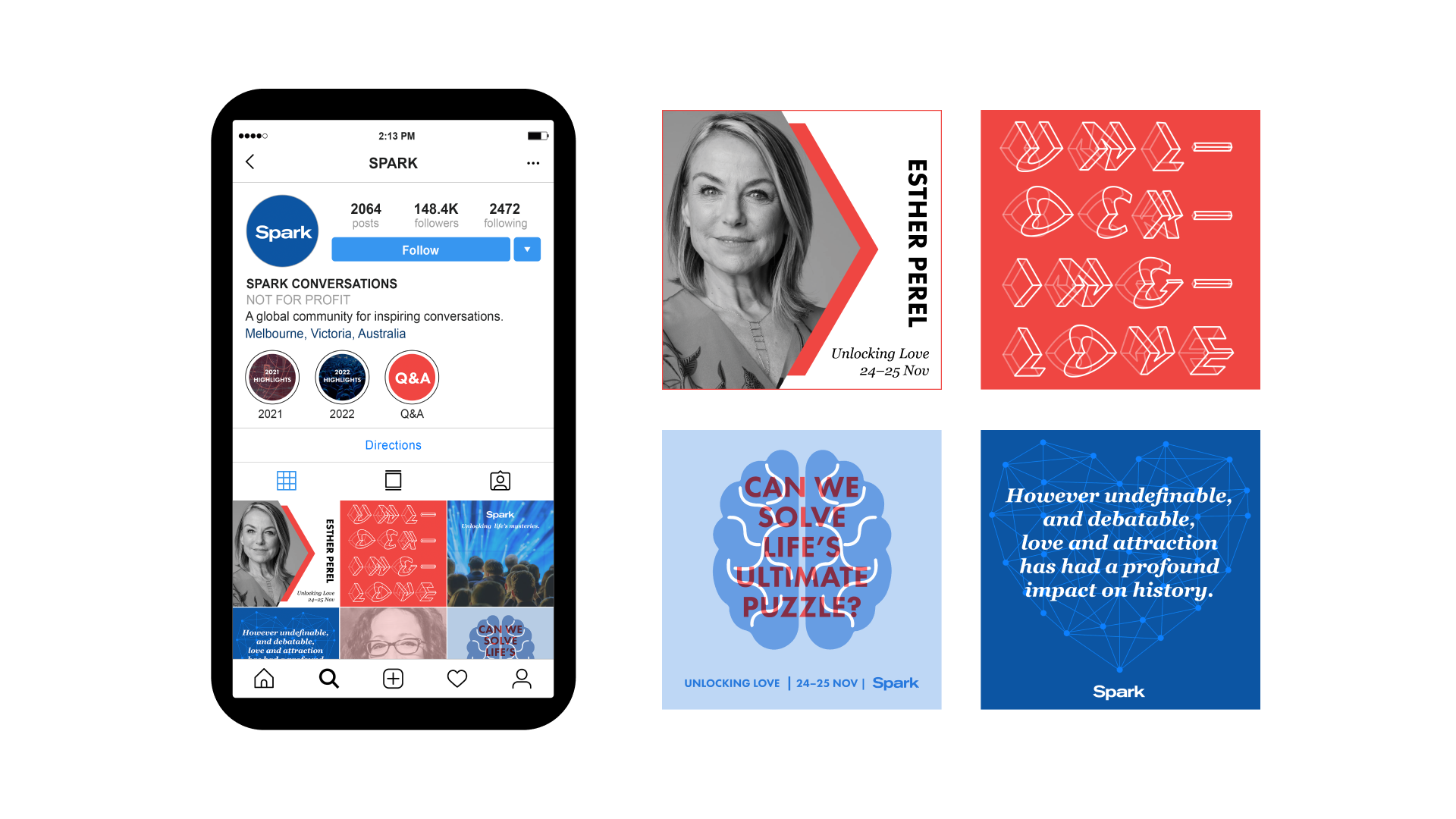 KATIE CAMERON DESIGN | 2023



[—0—] I acknowledge the traditional owners of the land I live, work, and play on, the Wurundjeri people of the Kulin Nation. I pay my respects to elders past, present and emerging and recognise their continuing connection to land, waters and culture. Always was, always will be.